Page top
Skip top navigation
Professional Accounts
Licensed salon & spa professionals can set up a Professional Account which entitles them to professional only pricing, professional only promotions and additional educational and marketing resources available to our salon & spa customers.
If you already have a Professional Account with us, please sign in below with your email and password in the "Sign In to My Professional Account" section.
To create a Salon - Spa Professional Account, please enter your email and a valid Cosmetology License in the section called "Create a Professional Account" below and click the "Create Account" button. You will then be asked for additional information.
Sign In to Your Professional Account
Create a Professional Account
Welcome!
Please Choose One:
Or
Back to top
feedback
tell us what you think!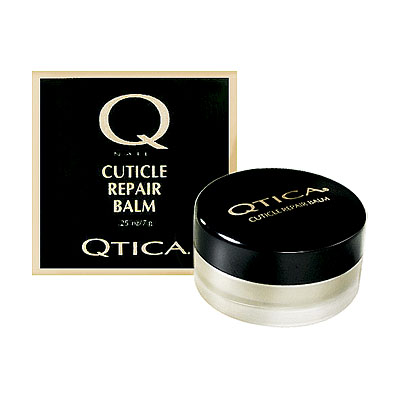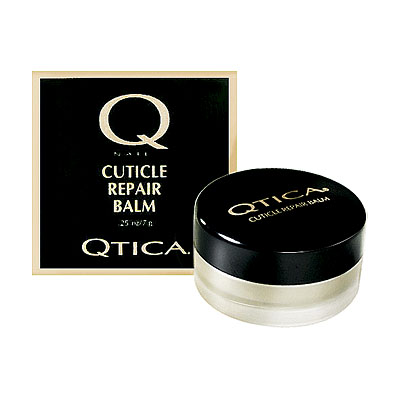 Qtica Intense Cuticle Repair Balm 0.25oz Jar
Add
Qtica Intense Cuticle Repair Balm 0.25oz Jar
to :
Qtica Intense Cuticle Repair Balm (0.25oz) is the most intense cuticle therapy for severely dry cuticles, damaged cuticles and hang nails. See and feel results instantly.
Professional use: Apply to cuticles during manicure.. Home use: Apply daily.
Ratings & Reviews
Summary:
6 Review(s)
Question(s) & Answer(s)
3/6/2017
Sharon
-Arkansas
-Great healer
This repair balm is awesome. It takes only a tiny tiny amount. Heals and moisturizes. Easy to carry in your purse or suitcase. I struggle with dead skin and rough cuticles, and that is a thing of the past. I also purchased the solid gold QTICA cuticle oil. I like them both. Both are easy to use and only take a tiny amount.
5/1/2016
Gemini007
-Naperville, IL
-Quickly heals cuticles and cuts
I have been using this for years. Use sparingly (a little goes a long way) and the results are amazing! It provides immediate relief to sore cuticles as well as cuts anywhere on the body. Red, inflammation settles down overnight, with full healing within 2 days for me. Superior to competitor liquid oils. This balm is 5 star healing for dry, cracked skin, hands, and cuticles.
5/6/2012
nailpolish_luver
moisturizing but messy
Has good moisture but gets messy, had to wipe off before sleeping to avoid getting it all over the sheets. Has consistency of vasaline. Smells great.
8/23/2011
Sweet Caroline
Location-Pennsylvania
Qtica Intense Cuticle Repair Balm .5oz JarFormer Nail Technician
I have been using this product for over 10 years! I use it on my cuticles, my lips and small cuts and burns. AMAZING results! I recommend it to others regularly, and I give it as gifts.
1/8/2011
Cuticle Intense Repair Balm
Location-Monroe, NJ
Great Product
My cuticles and finger tips were VERY dry, with extra skin pieces and cuts on cuticles and fingertips. My nail salon suggested the product which I bought from them to use at night and morning. Within 2-3 days the change was amazing. Everything is almost healed.
6/3/2010
starrynight10
Location-San Fransisco, CA
Qtica Intense Cuticle Repair Balm .5oz JarCuticle Cream
Best cuticle moisturizer I have tried. It is thick and a little sticky, but that a little goes a long way. There is lanolin is this product which is amazing, it stays on through anything. MY cuticles look amazing now. If you are a serious about the treatment of your nails, this is the product for you.
Your Review of Qtica Intense Cuticle Repair Balm 0.25oz Jar
Back to top