Page top
Skip top navigation
Professional Accounts
Licensed salon & spa professionals can set up a Professional Account which entitles them to professional only pricing, professional only promotions and additional educational and marketing resources available to our salon & spa customers.
If you already have a Professional Account with us, please sign in below with your email and password in the "Sign In to My Professional Account" section.
To create a Salon - Spa Professional Account, please enter your email and a valid Cosmetology License in the section called "Create a Professional Account" below and click the "Create Account" button. You will then be asked for additional information.
Sign In to Your Professional Account
Create a Professional Account
Welcome!
Please Choose One:
Or
Back to top
feedback
tell us what you think!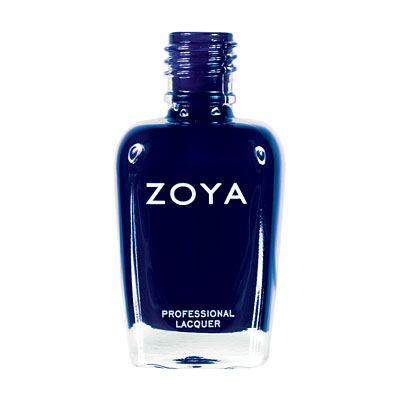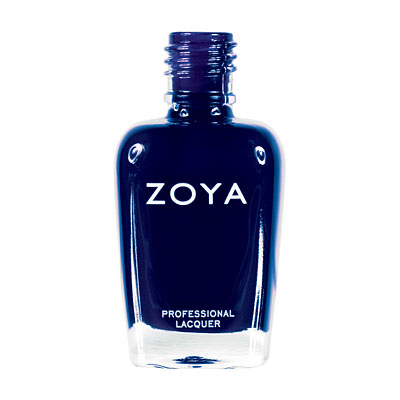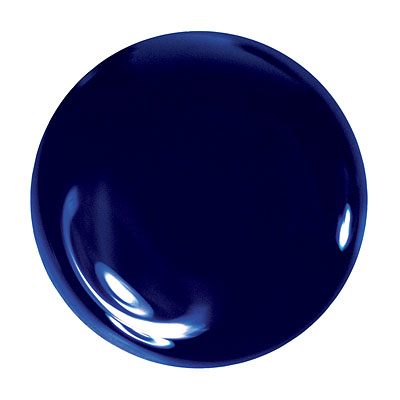 Ibiza by Zoya can be best described as a blackened indigo-blue brightened slightly by subtle metallic blue shimmer. This bold blue is the new black for nails.
Color Family - Blue
Finish - Metallic
Intensity - 5 (1 = Sheer - 5 = Opaque)
Tone - Cool

For Best Results
Step 1: Clean the nail plate with Remove Plus ( Remove ) nail polish remover and nail plate cleaner
Step 2: Choose and apply the right base coat: Zoya Anchor for regular healthy nails or Zoya GetEven for nails with ridges
Step 3: Apply 2 coats of your favorite Zoya Nail Polish Color
Step 4: Apply a coat of Zoya Armor Top Coat
Step 5: Drop one drop of Zoya Fast Drops to the base of your nail bed
Following these 5 steps guarantees up to 14 days of wear on natural nails.
Shade Spotlight
Shade Spotlight Join our community - Tag your photos #EverydayZoya for a chance to be featured here!
View the Gallery
Ratings & Reviews
Summary:
13 Review(s)
Question(s) & Answer(s)
8/27/2012
Jwlz
Zoya Nail Polish | IbizaVery pretty!
I don`t normally wear very dark colors, especially blues or blacks, but I received Ibiza by mistake and absolutely love it! It`s gorgeous alone, but looks like the starry night sky with a glittery topcoat over it.
8/26/2012
Lori
Location-Oregon
Zoya Nail Polish | IbizaAmazingly Blue
Love this dark blue. It is very dramatic. I like it for blending with a lighter blue or grey. I did a gradient manicure with Breezi and loved it!
7/5/2012
kaseyu92
Location-Texas
Zoya Nail Polish | IbizaBeautiful
It turns out to be more of a navy color, which I love!
5/20/2012
blauriche
Location-Chicago
Zoya Nail Polish | Ibizagreat color, lousy formula
It`s a beautiful color but I almost wonder if I got a bad bottle. It`s super thick and doesn`t apply very smoothly at all.
4/24/2012
CupKat
Zoya Nail Polish | Ibiza Ibiza
Ibiza almost appears black until it hits just the right light, when it shows itself as a beautiful deep navy blue.
2/1/2012
kimberley83721
Zoya Nail Polish | Ibizabeautiful but no glitter
A beautiful shade of dark, night blue, but there is no glitter as shown on the sample spoon. Still gorgeous though!
12/20/2011
Jadelyn
Zoya Nail Polish | IbizaNice enough, but stains BADLY
It`s a nice-enough really-really-dark navy color, but with two big caveats: One, that the "subtle blue shimmer" is not just subtle but nearly-invisible even in direct light, and two, that even over a good basecoat it stained the hell out of my nails. Hope you weren`t planning on wearing a sheer after Ibiza!
10/12/2011
faeriesdragon
Location-Altoona, WI
Zoya Nail Polish | IbizaBetter than Indigo
Ibiza is a deep indigo blue with shimmer. Just gorgeous, it is true to color in one coat but better depth in two. This blue is so much better than Indigo, if you`re trying to decide between the two, choose this one.
6/11/2011
Caw9
Location-Michigan
Zoya Nail Polish | IbizaOMG
I absolutely love this color!! In the shade it looks black but in the light it`s a gorgeous deep blue. Doesn`t chip for days....I love love love this color.
5/23/2011
raina
Zoya Nail Polish | Ibizagreat shade
very nice dark polish, and blue enough to not make me feel too goth-y ;) super easy to apply!
5/20/2011
danarap12
Zoya Nail Polish | IbizaAwesome
This is a beautiful color
10/14/2010
blue42
Zoya Nail Polish | IbizaBetter than some of my OPI
I purchased this nail polish (along with Yasmeen) about a week or two ago. First off, I have had Ibiza on for about 4 days now and I love the color! It is opaque with 2 coats and it has already lasted longer than some of my OPI colors. This product also shipped to me within a few days which was awesome.
I would highly recommend this color to anyone!
5/14/2010
Styrch
Location-Springboro, OH
Zoya Nail Polish | IbizaBetter Sister to Indigo
Ibiza is the better sister to Indigo. She doesn't try to pretend to be something she's not, she just blue goodness. She is as she appears to be and that is gorgeous.
Back to top